The Single/Stackable
THICK & UNBREAKABLE
Washer Pan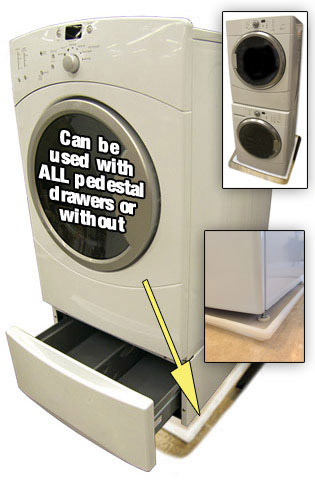 Patented design fits ALL single washing machines and stackable washer & dryers too. Ideal for Homes, High Rises, Condos, Apartment Buildings and More!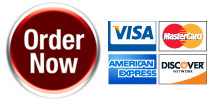 Mini-stackable and custom sizes also available!
Endorsed by builders, contractors, and sub-contractors worldwide.
Protected by U.S. Patent #8,393,351 B2
The DRIPTITE Single / Stackable Washer and Dryer Pan™ is made of a special blend of unbreakable polyethylene plastics (similar to those used in making industrial cement drums) that is thick, UV-ray protected and will never break when stepped on. The pan is tough and UNBREAKABLE with a true lifelong durability. These pans never have to be replaced. It is specially designed to fit all single and stackable front-loading or side-by-side washer and dryers and it can be used with all pedestal drawers.
Backed by our 10-Year No-Break No-Crack Warranty
Our washer pans meet all building code requirements in the U.S.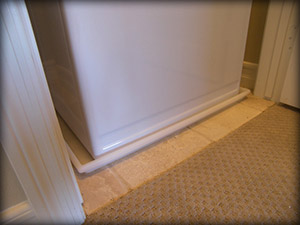 Fig. 1 - Up to 4X thicker than other washer pans. Super strength. Protects floors from scuffing. Easy to clean.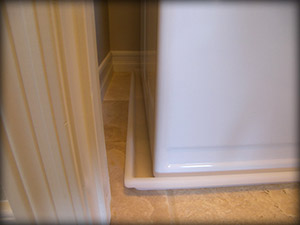 Fig. 2 - Our plastic washer pans won't bend or rust like metal pans. Won't crack like other washer pans either.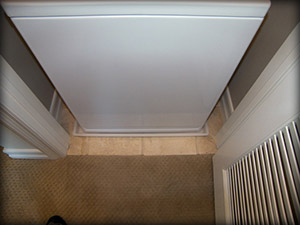 Fig. 3 - Patented Ped Lip design allows for use with all pedestal drawers if you choose to use them.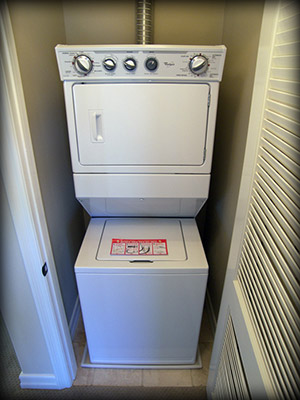 Fig. 4 - Rounded corners for child safety. The smooth pliable material that won't break or crack when stepped on.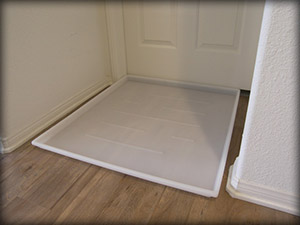 Fig. 5 - Translucent color also allows flooring to show through making pan less obtrusive. Fits most all washer & dryers made. Measure unit and fitting space first.