Tru-Tough Warranty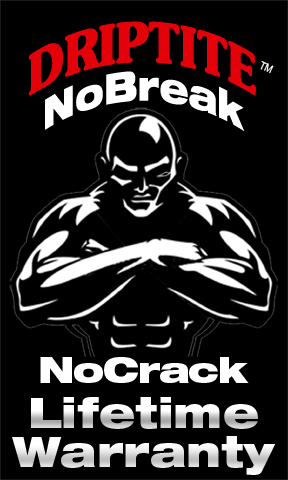 DRIPTITE Combo and Single Washer Pans carry an unmatched 10-Year NoBreak NoCrack Warranty.
We are 100% confident that the special blend of materials we use to make our washer pans will not break or crack or crush under even the toughest conditions.
We wanted to produce the absolute best pans possible so that you would never have to replace them. Just put em' in and forget em'.
We are proud to say that of the many washer pans we have sold all across the U.S. – we have never had to replace one yet.
You can trust the DRIPTITE name. Just look for the ToughGuy logo. Made in U.S.A.